Today's spotlight focuses on Toledo , Ohio photographer Jose Garcia of Jose G Studios. He's a great guy, who I recently  met through Facebook!! A newfound neighbor, and friend, he has some amazing talent!! I can't wait to show you. He has a great resource of knowledge, and has no problems sharing! =) So, without further ado, meet Jose!
So tell us a little bit about yourself.
Sure! … what would you like to know? lol
What sparked your interest in photography?
For me photography was the next step in my journey through art and its various mediums. I started with drawing YEARS ago, then moved onto painting, sculpting then eventually stone and metal work. Music is my lover but art is my mistress.
How long have you been a photographer?
Tough question. I've been photographing for years but I've been a photographer for about 5 years now.
What were you doing before you decided to become a photographer?
Artistically oooor?
When did you decide photography would be your main artistic outlet?
I felt it was what I REALLY wanted to devote my time and energy to when a model first called me saying "I just got the images you sent me… I LOVE THEM!!! I look soooo beautiful!!" She later went on to tell me that my shots helped her rebuild her self confidence. After hearing that, I knew this is what I wanted to do.
What defines you as a photographer?
Passion, Light, Shadow and Passion
What style of photography do you specialize in?
Honestly? My STRONG SUIT is band photography. But, I would venture as far as to say, awesomeness, hotness and wow!
What/who inspired you to become a photographer?
Art itself is what inspired me to pursue various mediums of art.
Are you self taught or school taught?
Both actually. I took a film course which was VERY interesting. But the education itself was a bit limiting. So I would say I'm primarily self taught.
Who would your ideal subject be?
It would probably be easier to describe my ideal subject. It would be anyone interested in creating something we could both be proud of. I think that's about as simple as I can make it.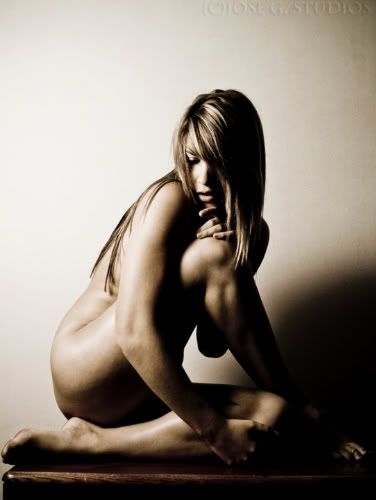 Why is photography important to you?
I feel that with photography I capture more than an image. I'm capturing a moment in time, an emotion, a thought. A window into the time my subjects and I have spent together.
What is in your camera bag?
Depends… what am I shooting? I have a variety of lenses that are all between f1.8 and f5.6. And depending what I'm shooting I'm using either a modified Canon Rebel Xti body or Canon 5d Mark2.
What makes a good photographer, in your opinion?
Their conduct. Sense of professionalism. Ability to connect with and help their subjects feel comfortable. And their ability to provide consistent, quality work.
In your opinion, what makes photography art?
That's a very subjective question. What makes something art in one viewers eyes, would certainly not be in another viewers eyes. To me, its the subject. The perspective. The emotion being conveyed through the subjects eyes, their expression, body language. I love trying to figure out what the artist was trying to say.
If you could collaborate/shoot with anyone, who it would be?
Lindsay Lohan. Or perhaps Angelina Jolie. I love their eyes 🙂
Do you have a favorite image to date of your photos, or perhaps that of another photographer?
Nope. I've shot tooo much and love tooo many images to pic just one 🙂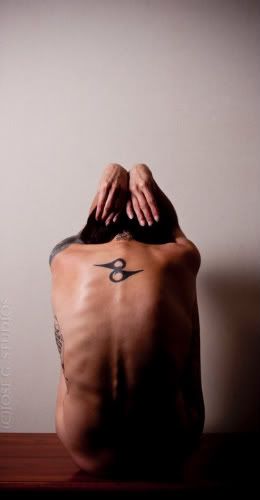 What are your goals as a photographer?
Oddly enough, its not fame. I simply want to be happy with what I do. Creating a piece of art where my subject can look upon themselves and say "wow". You see yourself EVERYDAY of your life. And for you to look at an image of yourself which I've shot and you say "wow"… THAT is amazing to me. THAT tells me, I'm doing something right.
If money were no object, what pieces of equipment would you own, and why?
I wouldn't. I think I'd want TOO much lol. I fear I'd become one of those photographers who relies more on their equipment rather than skill.
To date, what is your favorite piece of equipment you own?
…my camera bag. It keeps EVERYTHING safe 🙂 lol
If you had any advice for those just starting out, or just discovering the field, what would it be?
Be patient and be diligent. Rome wasn't built in a day. As such, your skill set will grow with time. But a VERY important factor is passion. If you don't love what you do… it's NOT worth doing. I love the idea, that if you find a job you LOVE you'll never work a day in your life :)\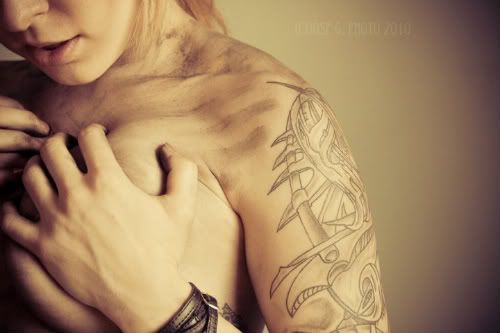 Would you like to see more of Jose's work??
Check out his links!
Jose G Studios
Facebook
ModelMayhem